Want more out of your Digital Marketing?
Then let us Help You!
Btrue Media is an Elite performance marketing agency creating value for E-commerce brands while transforming the agency landscape. We tackle acquisition challenges, enhance retention, and empower your focus on product development and ambitious goals.
Generated Over $120000000 Of Client Revenue!!
(A free 30-minute call to see how we can help you)
Marketing Analysis
Making sure that no one else has a better understanding of your ads, and market.
Continuous Scaling
We never miss an opportunity to capitalize for your brand. We ensure our clients scale big.
Killer Creative
Making sure your creative stands high above the rest is one of the keys to success within modern-day marketing.
Join The 50+ Brands We Have Helped Grow 📈
Working with World-Class brands all over the globe to scale all verticals. We're thrilled to be working with some of the best and brightest brands.Will your brand be our next success story?

-- OUR SERVICES --
Digital
Advertising
Paid Marketing is our delicacy. From Meta, Google, Tiktok, and Snapchat ads.
Team
Consulting
Don't want us to take over? At Btrue Media we are happy to train your team on our methods.
GROW YOUR BUSINESS WITH US 📈
Just like you, we are frustrated by the online marketing and agency space. It's filled with empty promises, faulty numbers and lazy work attitudes.Here at Btrue Media, we have made it our mission to end this plague of poor quality marketing. We limit the amount of clients we work with at any given time to ensure that we can give 100% focus and attention to your business.Working together very closely, we look for a very specific kind of client. Maybe that's you - it would be our honour to find out!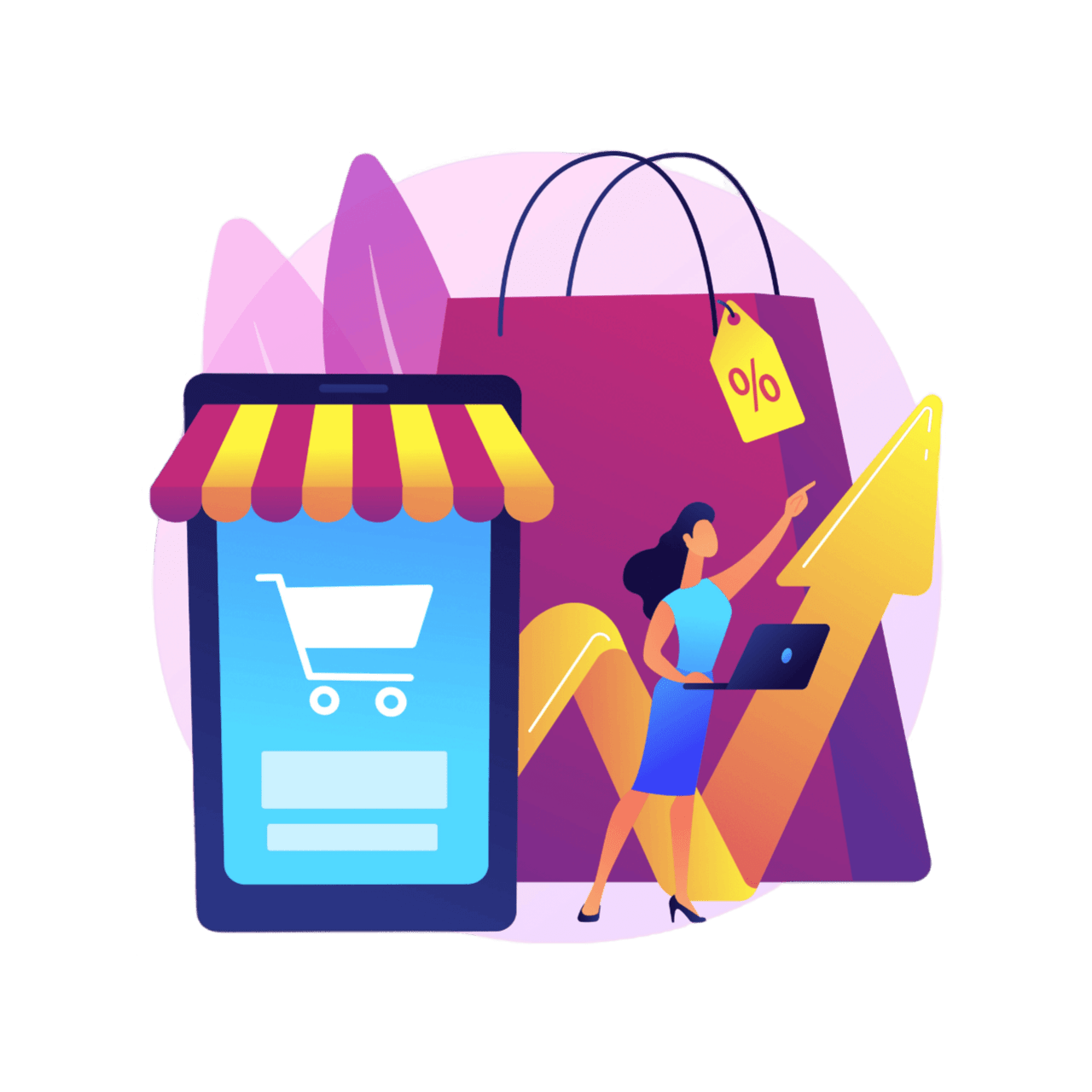 Ready To Scale Your Brand ??
Simply click below to book in a FREE demo call with our team and discover what
Btrue Media can do for your brand.
Why clients choose us as their eCommerce Marketing Agency?
✅ We understand eCommerce better than others -
Having come from owning eCommerce brand ourself, we understand the ins and outs of the business from the founder's view. The data we gather are not just numbers, we help brand owners decipher it to make their business better every month.✅ Skilled for the medium as well as fast scaling businesses -
We have worked with businesses from the stage of setting up their ground, to businesses which have been well funded... even took many brands to the stage of funding. Our industry expertise is useful for brands of almost all scale.✅ Multi-industry experience collected together to bring the best step forward for your brand -
By incorporating best practices from diverse industries, we offer a distinct advantage over competitor agencies that may have a narrower focus. This holistic approach enables us to bring the most effective strategies to propel your brand forward.
We don't just offer results, our experience is better too!
How much valuable are just results if the work experience is not smooth and delightful?
Keeping Accountable For Growth
We strive to go beyond positioning our clients as industry leaders. Our goal is to elevate them to a world-class level of growth and mindset, empowering them to reach unparalleled heights in their respective fields.
Business Understanding And Support
If marketing numbers are not broken down into business understandings, the work is half done... We at Btrue Media don't settle at work half done.
Unparalleled Communication Experience
Effective communication is what drives the business, and we understand that. We give ourself pats on being able to respond to client queries fast. The amount of calls we offer are always more than needed.
READY TO SCALE YOUR DTC BRAND?
Book in a call with our team and discover what BTRUE can do for your business!
(Please don't book a call if your minimum advertising budget is less than $3k per month)
With our partner brands, we average around a 6.8x return on the majority of our campaigns. Have a look at our case studies below ⬇️
How we scaled a brand to $1.7 Million in a month 🚀
After 1 year of taking care of this brand's digital presence. They saw their revenue going from $230k p.m. to $1.7 million p.m. 💹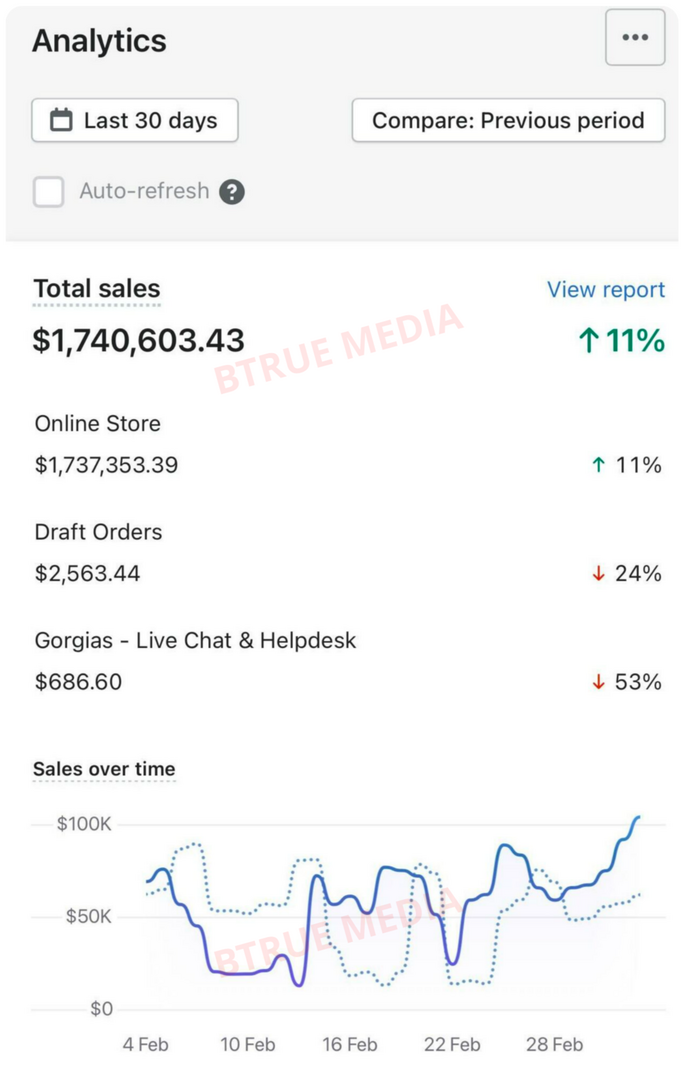 Here's a few key points we took away from this 🔎
✅ Think with a real D2C mind
- You have to have a great product with a great margin executed with great marketing and great retention. Which is what we had with our systems and brilliant minds coming together.
✅ Own the backend of your brand
- 25% to 40% of your revenue you should be coming from owned channels like SMS and Email.
Pro tip: Make sure you use Klayvio and custom code the Add To Cart messaging.
- Make sure your retention systems are on point to increase the LTV of your customers.
✅ Refresh your creatives
- Creatives are vital now to build a brand. We went above and beyond with our partners to make sure we had the best content available to use.
- We had 40 to 50 unique creatives made in the space of every 50 - 60 days. We created a different campaign just for testing different combinations of creatives, copies & offers.
-- Detailed Case Studies --
-- Short Case Study --
5.7x ROAS. $332k revenue in 50 days (Google Ads):

Client Story:The client sells shoes and used to run Google Ads themselves, whenever they try to scale up the budget, the ROAS drops. They partnered with us to manage their Google ads and scale them profitably. Through Google Ads, we were able to increase their sales by $332k+ within 50 days. We optimized their product feed, read historical data, paused non-performing campaigns & ad groups, optimized search terms, and prepare new campaigns. Click here to read the in-depth case study!
7.7x+ ROAS. $54.5k+ return in one month (Google Ads):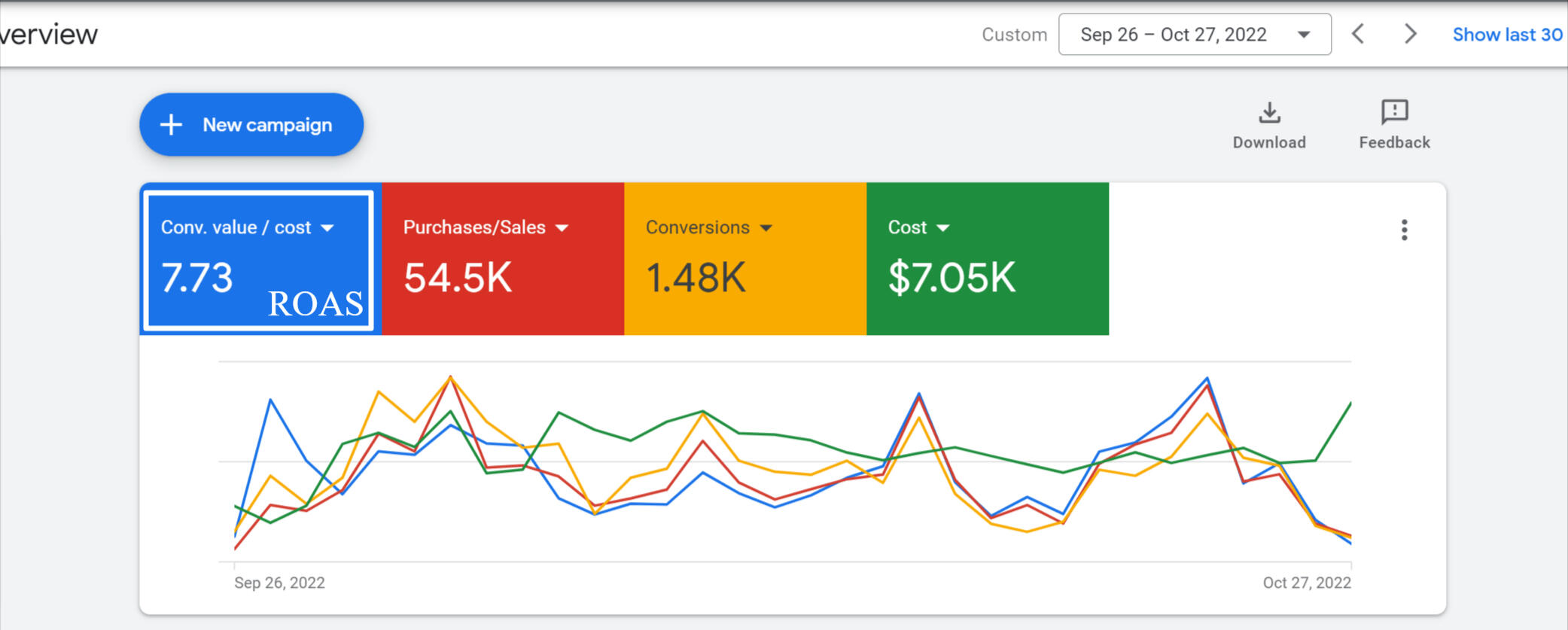 Client Story:The client was running only Facebook Ads & wanted to scale his brand through different advertisement channels. So we partnered with them for Google Ads & Email Marketing. They were making around $2k a month with around 2x ROAS. After optimizing their current campaign, we made some other campaigns too & start getting better results.
9.10x ROAS. $541.2k return in one month (Meta Ads):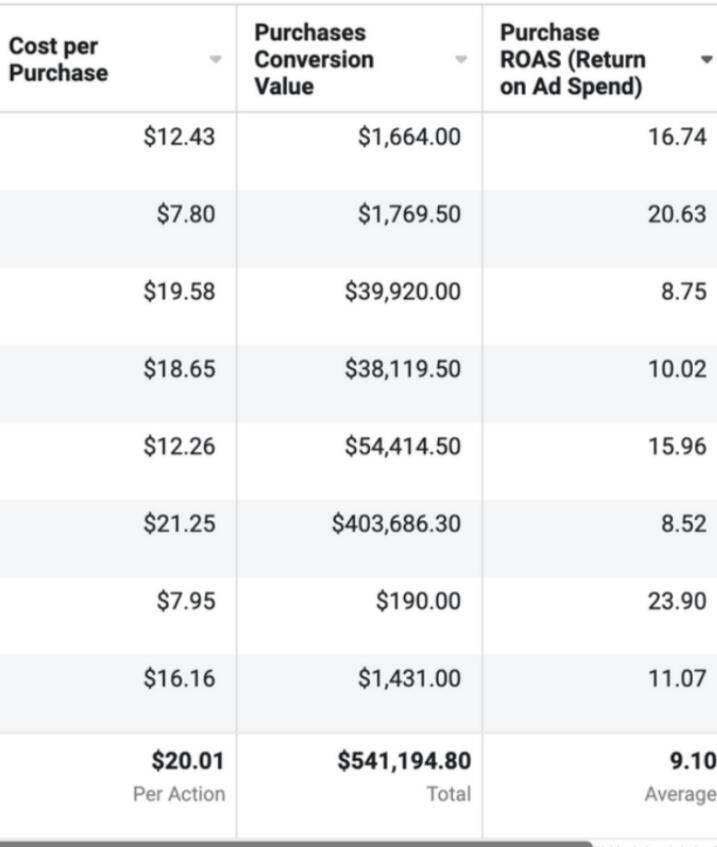 Client Story:Striking a nerve within the audience we show ads to by crafting striking copy and pairing that with top-tier creatives is the number one way to scale directly from paid traffic. This enables us to spend (as you can see above) $59k and return $541k in 1 month from evergreen ads.We helped this client dial in his sales funnel, before meeting us they were running bad ads with a bad sales funnel, we fix everything and within 4 months we scale their ads budget from $6.5k to $60k per month (of course after a lot of testing & finding the winning campaign) and hit $540k in the 4th month.
8.51x ROAS. $614.2k return in one month (Meta Ads):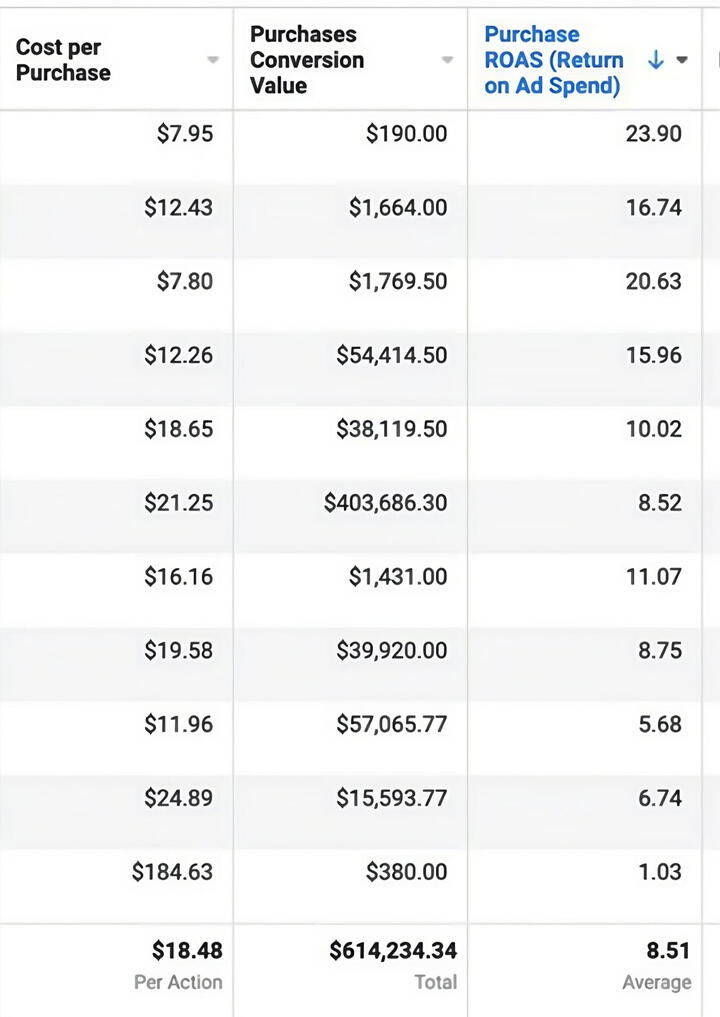 Client Story:This client was already getting profitable results before we started working together as they have high proof of concept in their industry and having a great demand for their product. However, they were only spending max. $15k each month whilst achieving a 5X ROAS.When we came onboard we reverse-engineered the whole paid marketing strategy and segmented the retargeting audiences and expanded new offers to people who were not current customers to make sure we could capture as many customers as possible as they have a very high customer LTV.
READY TO SCALE YOUR DTC BRAND?
Book in a call with our team and discover what BTRUE can do for your business!
(Please don't book a call if your minimum advertising budget is less than $3k per month)
MEET THE FOUNDERS
A dynamic duo with a shared passion for Marketing. Together, they bring a wealth of knowledge and experience to the table, and are dedicated to helping businesses achieve their goals through innovative marketing strategies and top-notch customer service.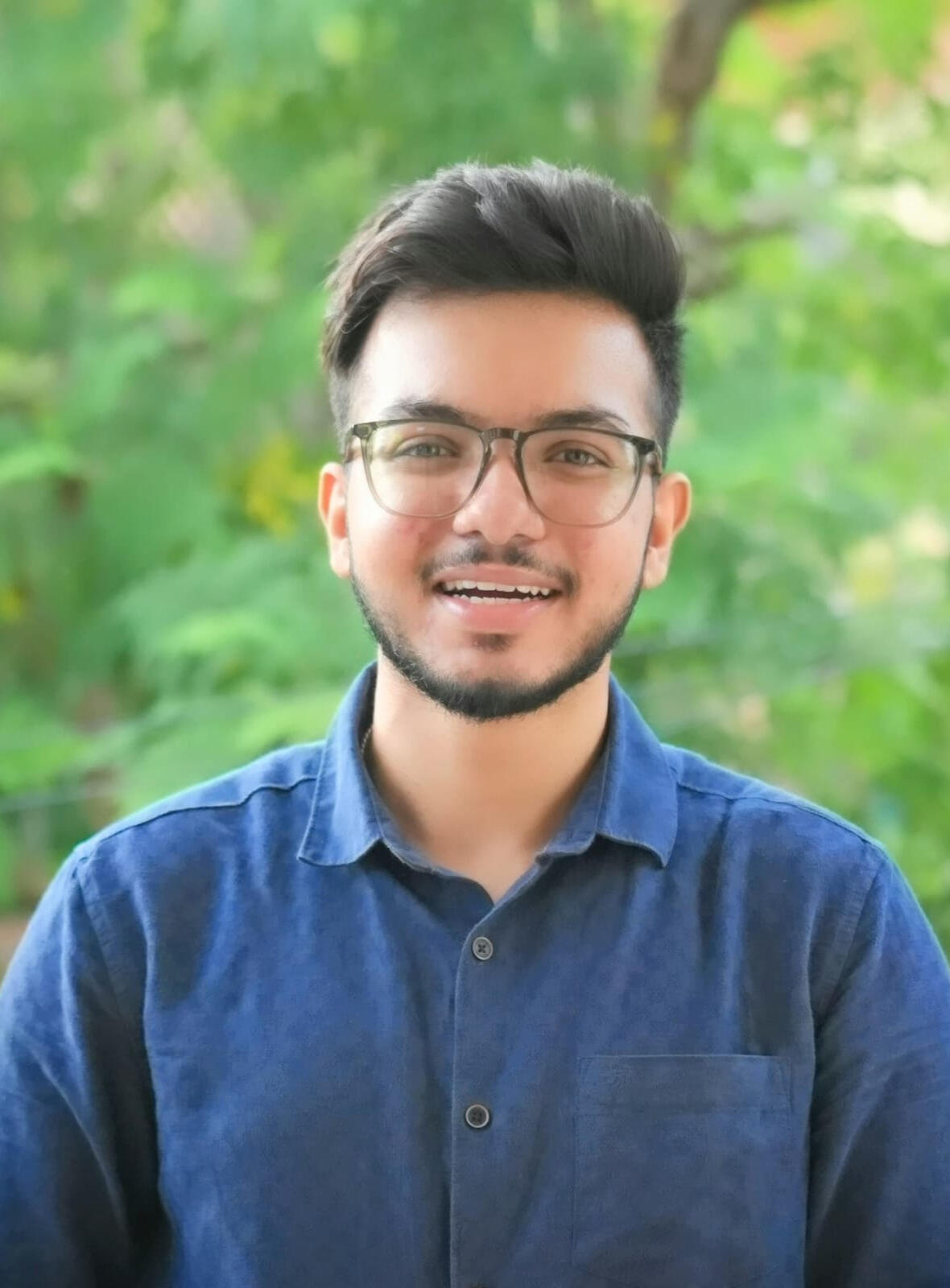 Co-Founder
Bharat Soni
Bharat is an entrepreneur who specializes in eCommerce growth and marketing. With a deep understanding of social media and business growth strategy.A well-respected and innovative consultant and business owner. Bharat brings a fresh perspective on business growth strategy and full transparency when working with any partner. Staying on the cutting edge of trends, social media, and brand perception. Something you won't find in the majority of the industry.He believes in truth, mutual respect and long-lasting, beneficial relationships in business. While always trying to provide as much value to he meets without asking for anything in return.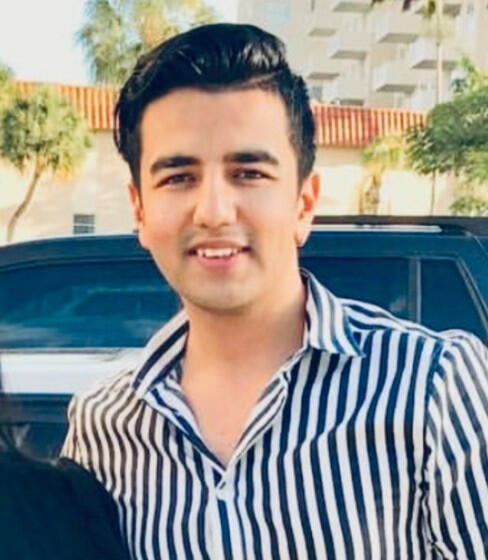 Co-Founder
Prashant Gautam
Prashant is a high-performance marketer dedicated to helping businesses reach their goals through targeted campaigns and innovative strategies.He has founded and sold many successful e-commerce businesses. With a strong background in Machine Learning and AI, he has a good understanding of the Marketing algorithms used by the top marketing channels.He has worked with a range of clients in eCommerce niche and has a track record of success in increasing sales, driving brand awareness and customer engagement. Prashant is always on the lookout for new and exciting ways to help clients succeed, and he is excited to see what the future holds for Btrue Media.
READY TO SCALE YOUR DTC BRAND?
Book in a call with our team and discover what BTRUE can do for your business!
(Please don't book a call if your minimum advertising budget is less than $3k per month)
READY TO SCALE YOUR DTC BRAND WITH OUR INTEGRATED PAID ADS STRATEGY?
Book in a call with our team and discover what BTRUE can do for your business!
(Please don't book a call if your minimum advertising budget is less than $3k per month)